Our Customization Processes
Direct-To-Garment Printing

Direct-to-Garment printing offers full color digital designs with no minimum order quantity. While great at low quantities, DTG has the highest per-unit cost. Also, DTG must be printed on 100% cotton apparel.

Screen Printing

Screen Printing combines the most durable and crisp images, the cheapest per unit cost, and the widest variety of printable apparel. Pricing depends upon the amount of colors in the design. Screen printing has a minimum of 10 products per order.

Sublimation Printing

Sublimation printing also offers no minimum order quantity and full color printing, with the exception of white. Sublimation can be used to print on polyester fabrics and other sublimatable surfaces such as mugs and coasters.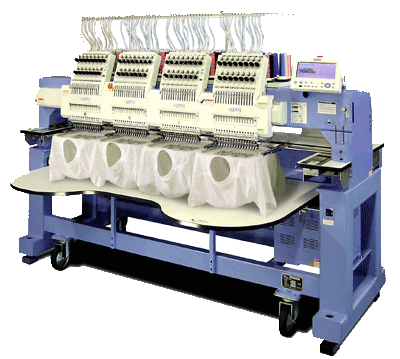 Embroidery
Embroidery is much different than the other printing processes. Instead of using ink, embroidery involves sewing thousands of small stitches into the product. Artwork that is embroidered must first be digitized to determine the placement and amount of stitches the design needs. Our designer has over a hundred text fonts and thousands of clipart images that do not need to be digitized. Custom artwork that is uploaded onto the designer must be in EMB format and will have a digitizing fee of $9 per square inch of the design.